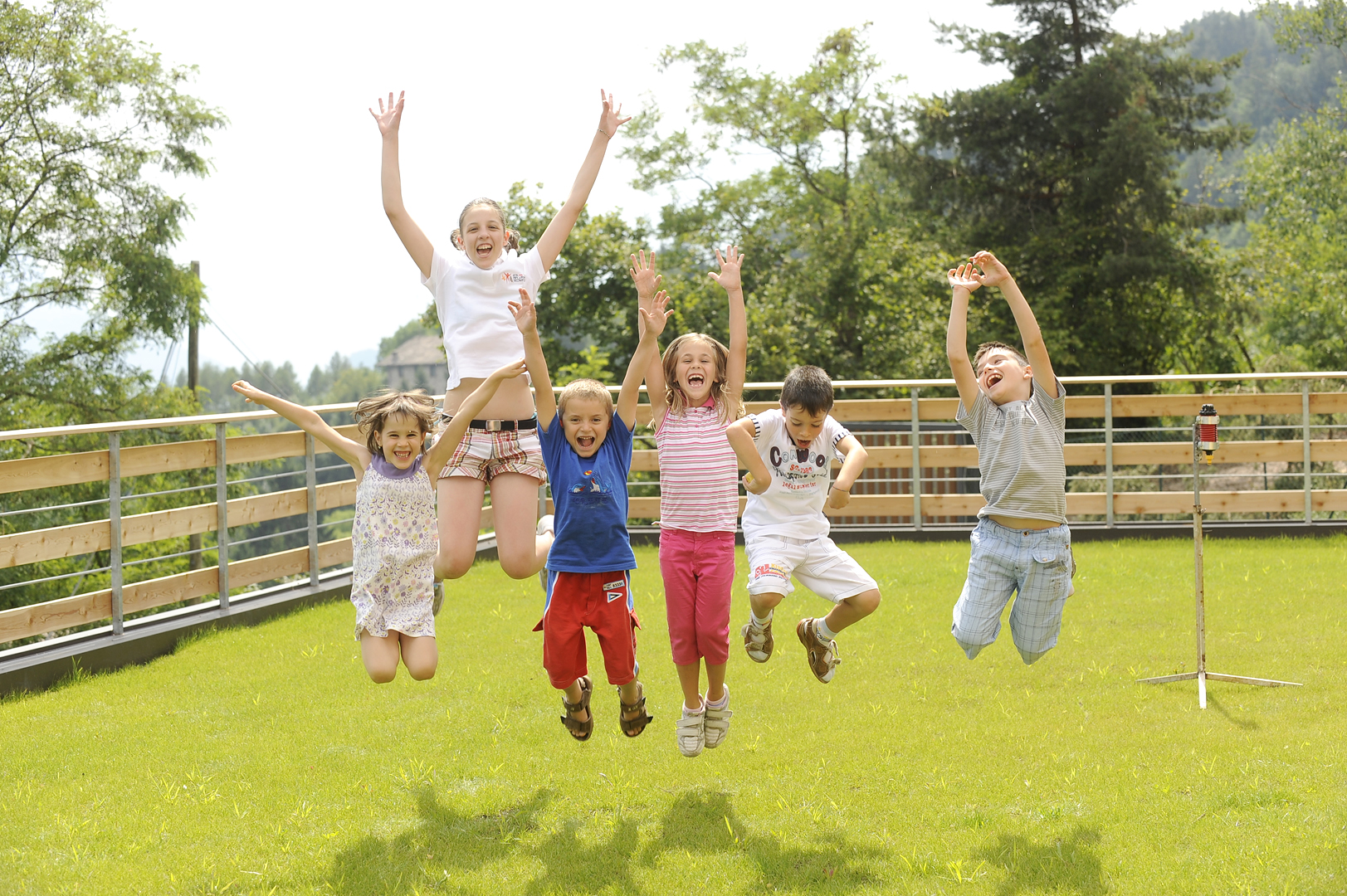 Family & Kids
Our innovative Mini Club offers a wide choice of all nature activities.
The realm of fantasy is the protagonist of All-Inclusive Services suitable for even the youngest children.
The Family Hotel Belvedere is delighted to welcome its youngest guests. The Hotel has created a space where games and creativity come together, where their adventures play out under the watchful eyes of our staff, while mom and dad enjoy some well-deserved relaxation time.
































a peaceful location with a spectacular view of the valley and mountains
buffet breakfast, lunch and dinner with a menu developed especially for young tastes
large guest rooms and suites for families, plus spacious new chalets
the new Wellness & Beauty center with areas dedicated especially to children
free use of the fully-equipped kitchenette to prepare baby meals
experts tour guides for trips and excursions for the entire family
Entertainment
Your children will spend fun and carefree holidays, playing in the swimming pool, frolicking in the playground, taking guided tours of the locality and on fun trips with their new companions.
La Bottega della Fantasia
Prepare to be amazed. Your children will suddenly be unusually quiet and less interested in their cell phones. Where did all this enthusiasm for art come from? This never happens at home!
The evening will fall and instead of seeing them go crazy with the baby dance, you will listen to them compose original melodies using pine cones, stones, sticks, leaves, wood, rocks, blades of grass and plants that pop. Your children will explain to you that baby dance is a thing of the past and now, they play music and run wild with the natural dance. On another day, you will marvel at how your children are hard at work using materials they have collected in the woods, making beautiful frames where they glue pictures taken during their walk.
If your children are busy doing this and other interesting activities, it means that for your Trentino holiday you have chosen a My Family Hotel hotel which has achieved a real revolution in its kids' club.
The Bottega della Fantasia has many adventures in store for your child, all distinguished by nature:
"Framed by Nature"
"Rain, rain, go away… let's go out to play anyway!"
"A nature hike using all five senses"
"The orchestra of the woods"
"Explorers for a night"
…….and many other activities. Come, experience them with us!
Informations
www.myfamilyhotel.it